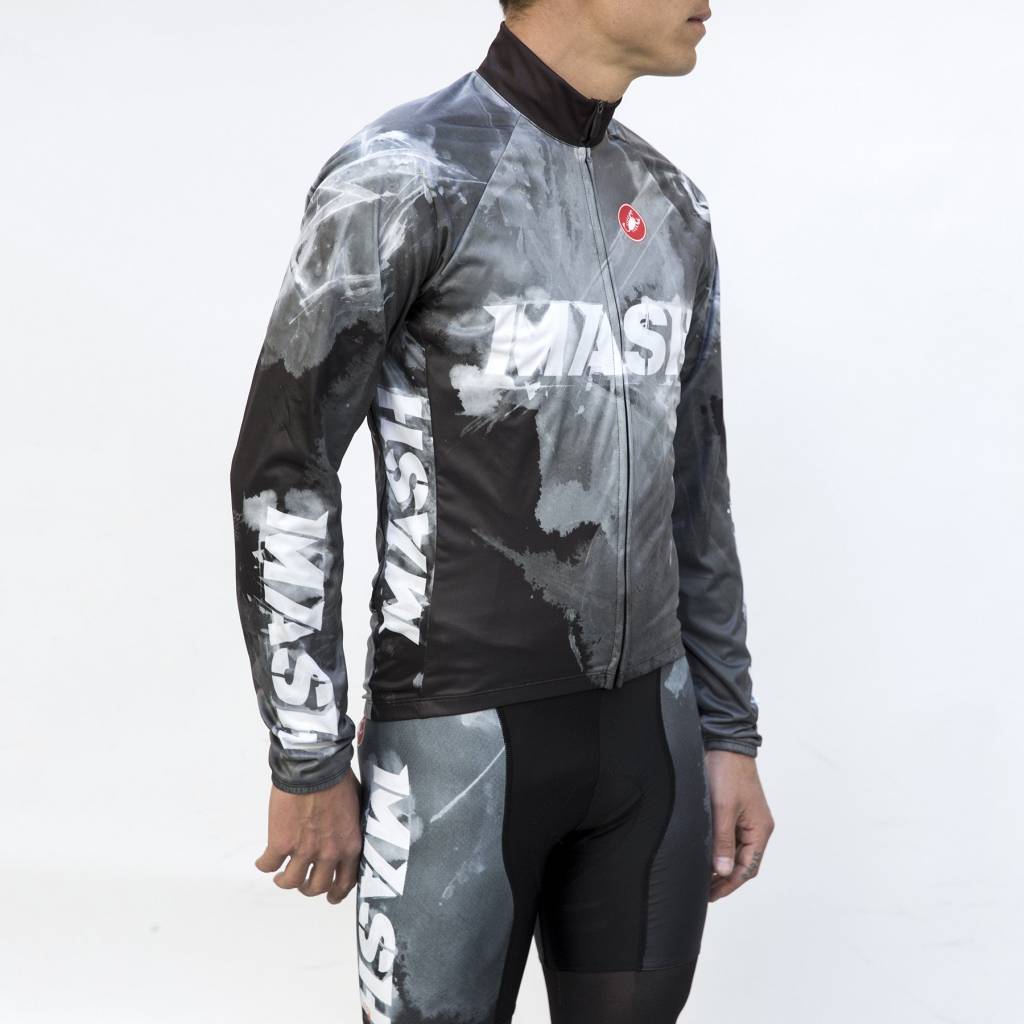 MASH KO Wind Jacket
We met
 Kosuke Masuda
 – or simply, Ko – in 2006 during an art show in Tokyo. Ko engages in multiple art mediums, from painting, to engraving, to writing. He is a monk and his personal philosophy is apparent in his work.
"When I draw the MASH logo and font, I was just looking at a sticker they gave me. No draft line , I straight use the ink and sharpen bamboo stick and calligraphy brush. More I draw it I see connection between point and point, also line to line in the context.  The gray zone is everything. We are living in harmony. We never exist within in white, neither black. There is no begging or ending." - Ko
Al Nelson designed the kit pieces with Castelli, and we love how the handwork is so apparent in this new design collaboration.
$140.00