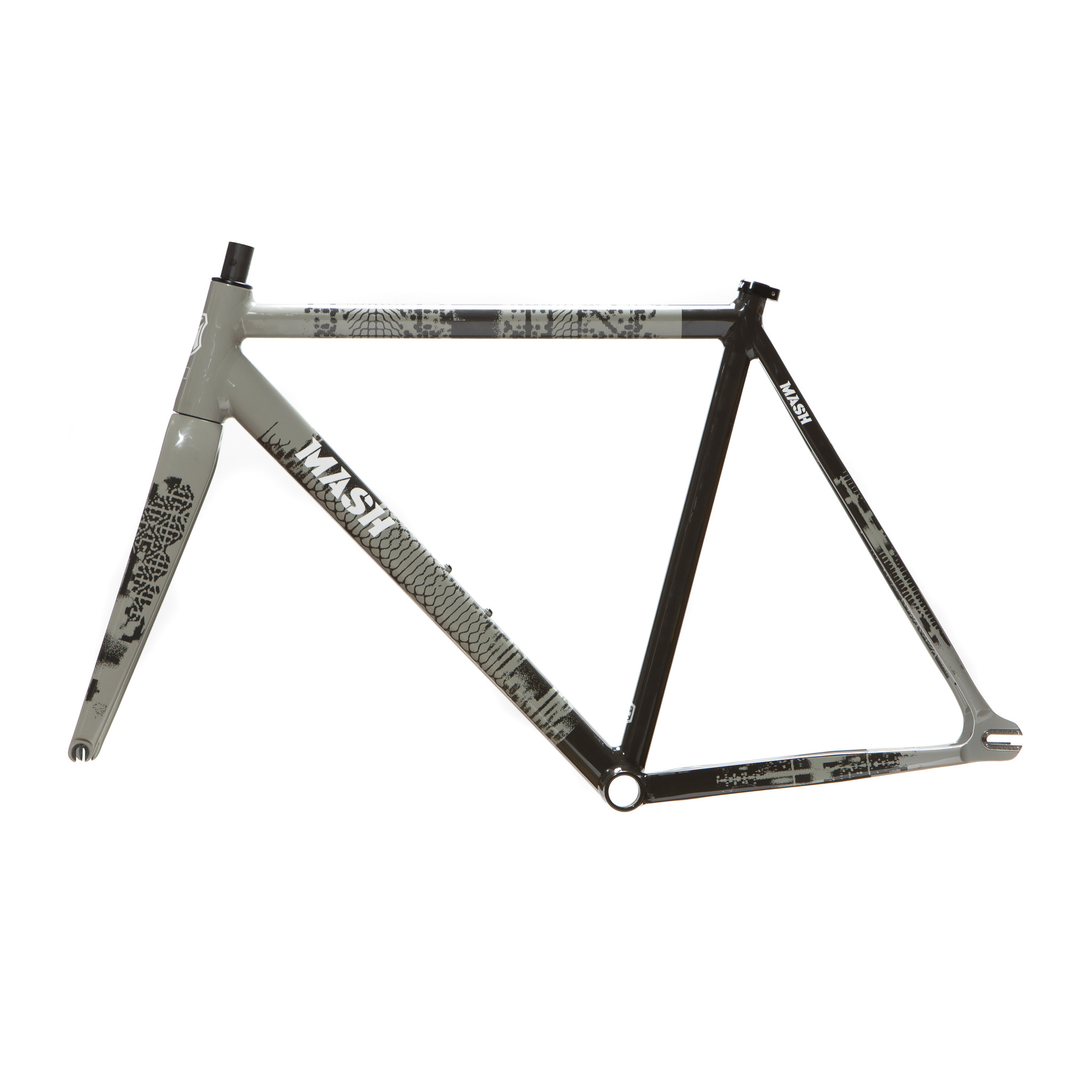 MASH AC-2 Frameset Gray
This will be our only delivery of AC-2 framesets. We received about 40 pieces per color. They will begin shipping January 12th.
The AC-2 is our second batch of aluminum + carbon frameset as MASH and we have checked all the boxes we want in a street and track frame.
Our original geometry is responsive on street and tracks well on the velodrome or criterium circuit. For the second batch we added a water bottle mount on the downtube, and steepened the seat tube on the 2 smaller sizes.
We developed a monocoque carbon fork from the ground up. The 1 1/8 to 1 1/2 tapered fork with a 30mm rake and carbon dropouts adds to this new stiffer ride.
A 56 frameset weighs about 5lb with the headset, compression plug, and seat collar. Built with our triple butted 7005 heat treated aluminum.
MASH was the first to offer drill-able fork to support a front brake and we have taken it one step further by now offering a drill-able rear brake bridge, so the bike can support front and rear brakes. Perfect for a road trainer or countries requiring two mechanical brakes.
Framesets include:
Frame + Fork
Low Profile sealed Headset
31.8 MASH Seat Collar
Compression Plug and Top cap
Frames are in stock and ship from our bike shop in San Francisco California.
$875.00