MASH AC-3 Frameset Phosphate Smoke
If you would like to order a frameset, please email [email protected], Model, size, finish, name, mailing address, and phone. We will send you a link to buy it. UPS stopped working on our site, so this is a temporary solve.
We are excited to share our AC frameset for 2022.
For the third installment in this series, we updated our monocoque carbon fork to clear 30c 700c tires on a wide rim. It's the only 30mm rake carbon track fork, that's why we own the mold on this unique design.
We use Columbus 7005 series Airplane tubing, then phosphate dip the frames, smoke, decal, and clear coat the finished aluminum.
All framesets include the frame, fork, zero stack sealed headset, seat collar, compression plug, and top cap.
Both the frame and the fork are drillable to support front and rear caliper brakes. We make the fork mold this way, and we cast a special brake bridge that looks brakeless until you want it to be there.
Check the geo chart for your fit. Available in 6 sizes.
LIMIT 1 FRAME PER RIDER
These will begin shipping Monday April 11th worldwide.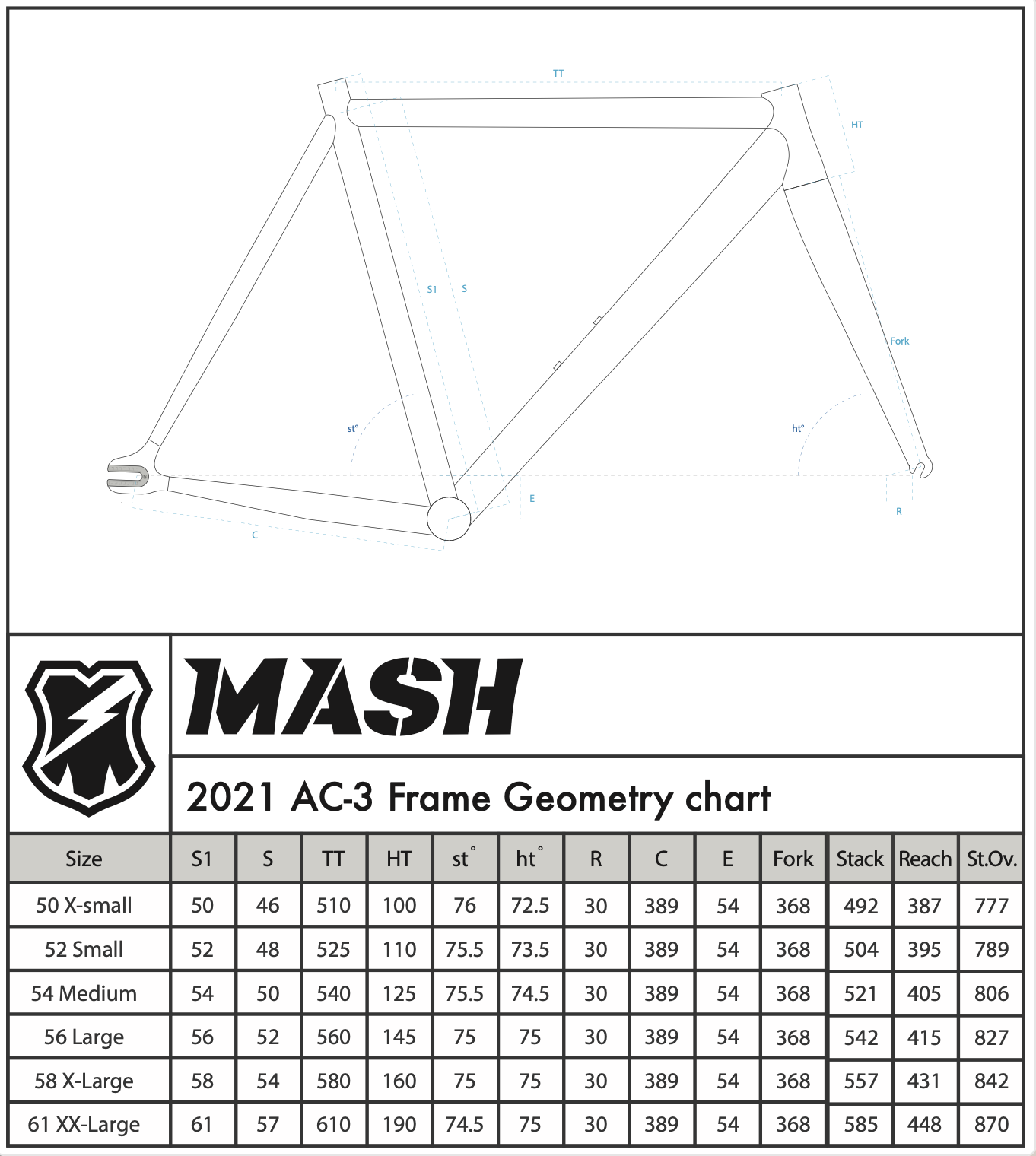 $925.00