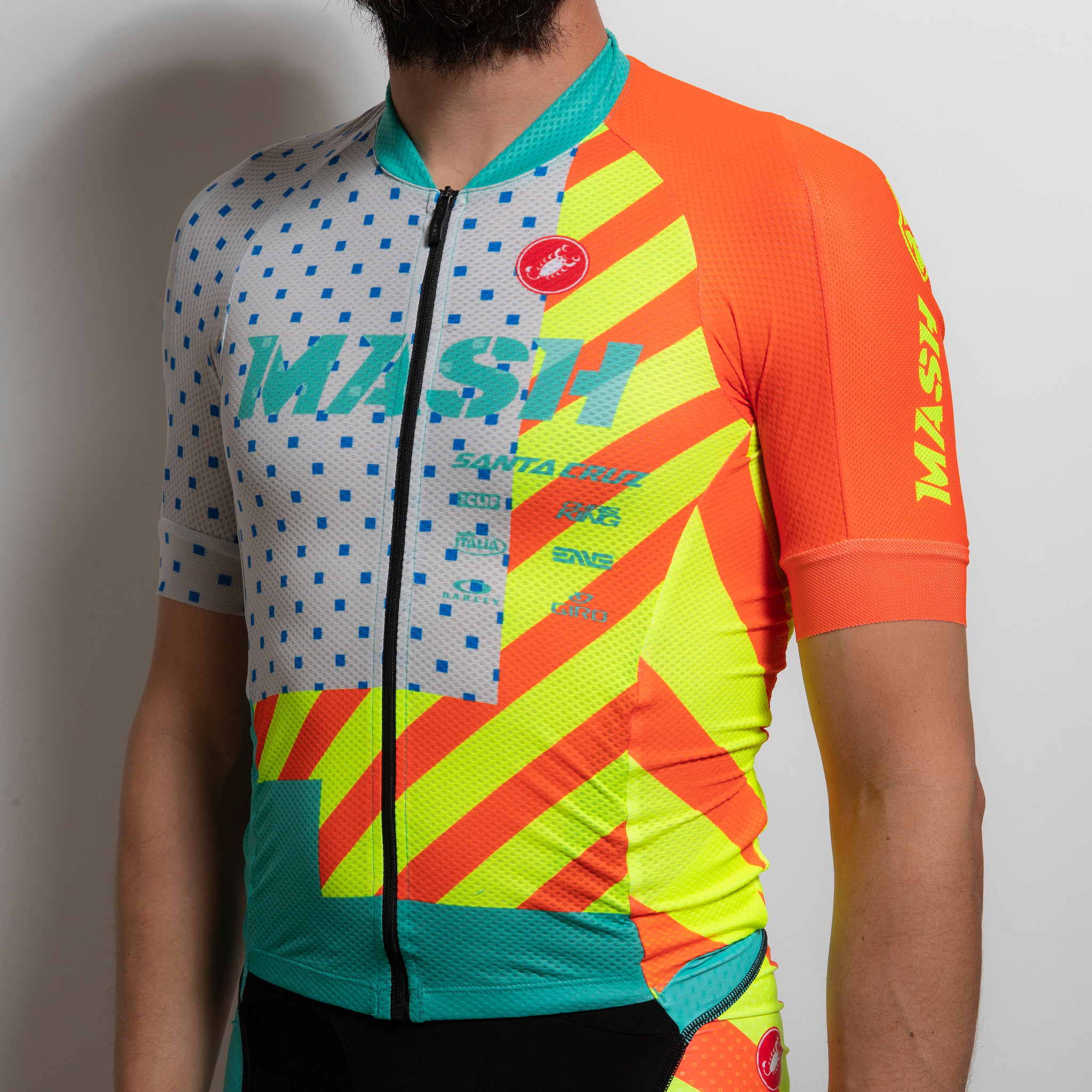 MASH ALERT 2 Jersey
PRE-ORDER for ALERT 2 Kit 
These items should ship from MASH February 1 2020 or close to that date.
All pieces are made to Castelli's highest standards, and include detailed upgrades like their KISS Chamois.
All pieces are Neon Orange, Neon Yellow, Teal, Gray, and Blue.
This is not the actual jersey shown, but the top of our skin suit. Design is close to final delivery.
$95.00