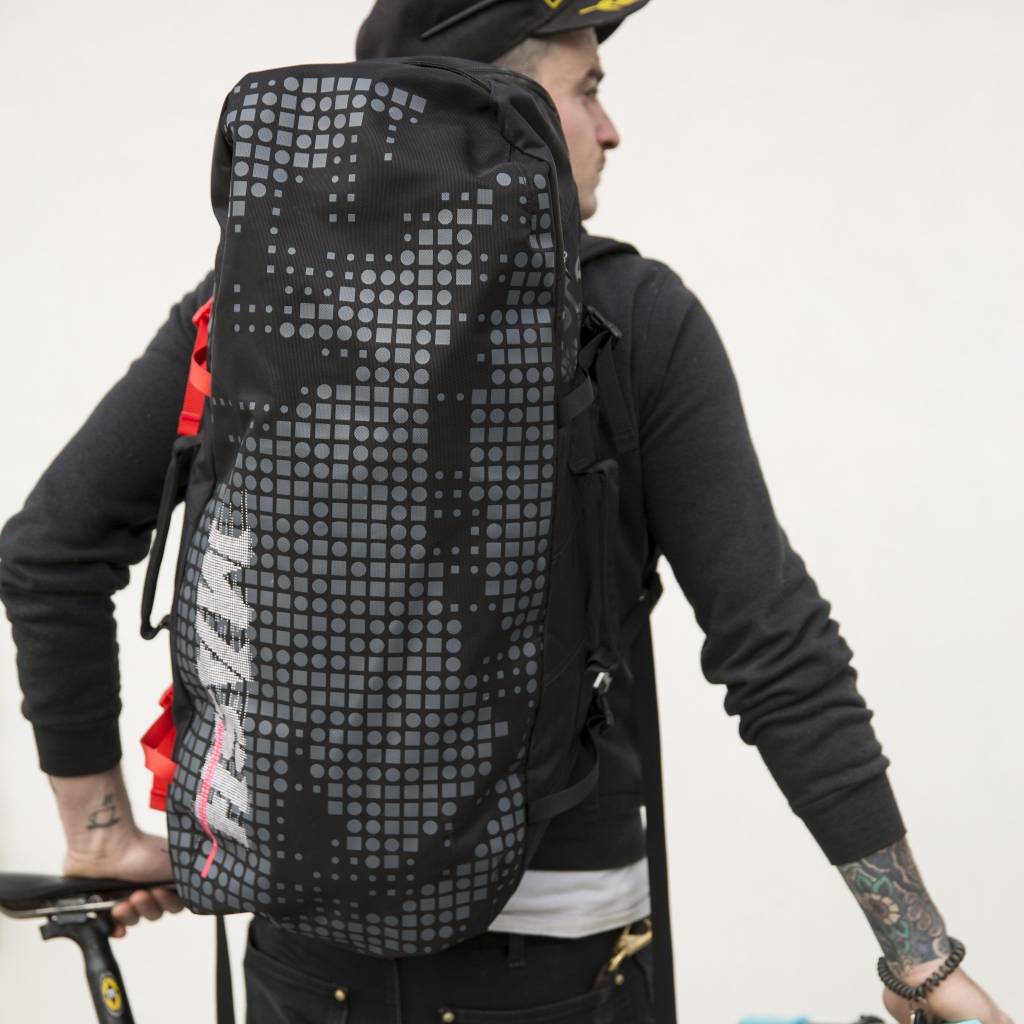 MASH Boreas 50L Travel Backpack
This bag holds quite a bit at 50L, and with an adjustable dirty laundry compartment that allows you to separate clothes on race day or when you're traveling, its pretty versatile. Most of the team uses this bag while traveling to races.
Inspired by surf bags, we developed a roll-out mat to keep your feet off the pavement while changing.
Zippers and magnetic closures and a breathable back keeps things in and comfortable.
Compression straps slim out the profile when needed.
$90.00