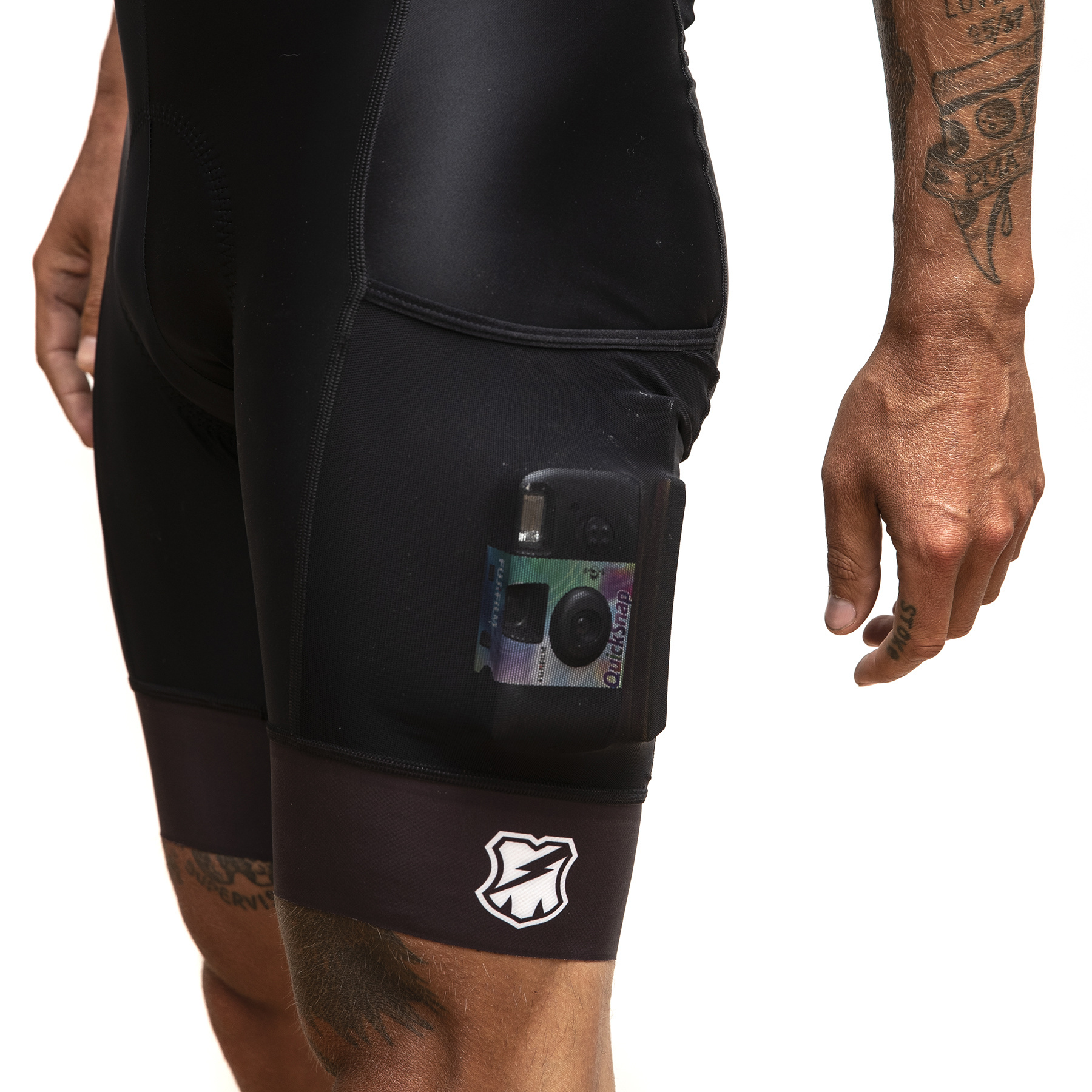 MASH Cargo Bib Black
We developed a new bib short with pockets to open up a range of riding. Made with 100% Italian fabrics and Chamois that are built for a long day in the saddle. With 2 leg pockets, and 2 back pockets, you can stash snacks and tools, wallet and keys or whatever you stash comfortably. 7.5cm silicon laser cut compression band at leg ends are comfortable, and firm enough to not get saggy pockets. Great under city shorts or pants, in the woods, or a long road ride in a t-shirt!
Size chart posted in images.
$120.00