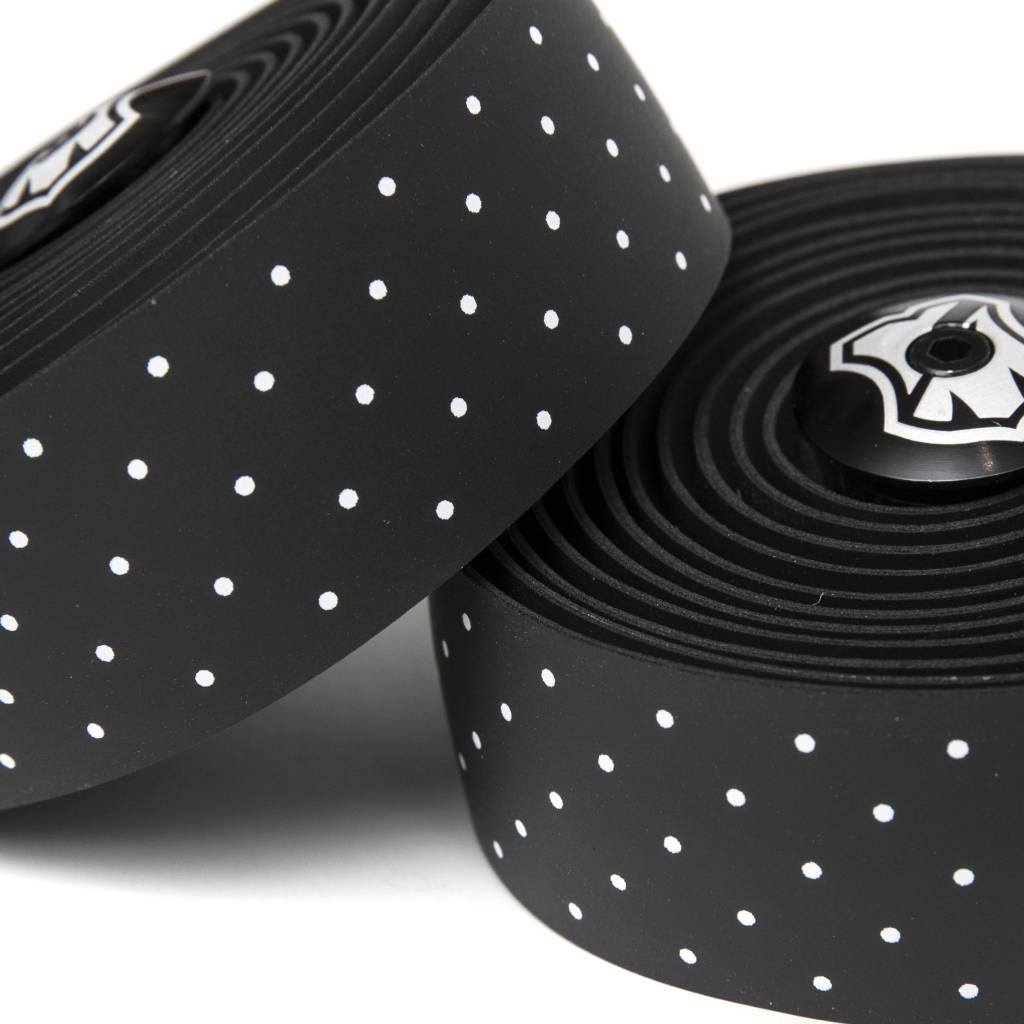 MASH Dots Tape Black
Our fine dot print is available in 2 color choices. This item is black with a fine white dot pattern.
All MASH Bar Tapes are a grippy rubberized finish that grabs in all weather, with or without gloves.
Tapes include anodized + Laser etched locking Bar Ends and stretchy sticky finishing tape.
A box of tape includes 2 long pieces of tape that will span up to 46 wide drop bars with brake hoods. Perfect for all bikes and bar shapes.
Prints are screen printed and the art will wear in high action sections of bars over time. The tape is very durable, offering a long life at an affordable price.
$30.00