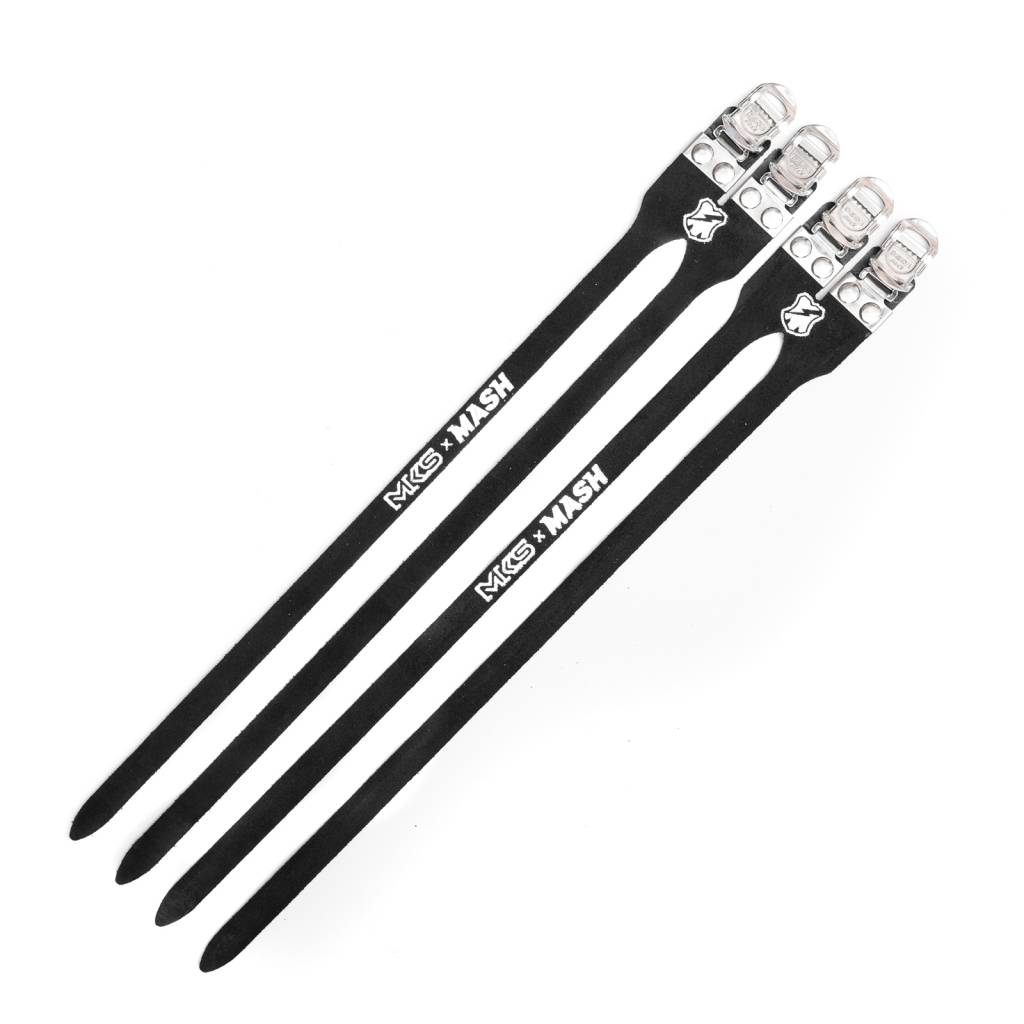 MKS X MASH Fit-A Sport Laminated Leather Double Toe Straps
MKS black suede leather double toe straps in Mikashima Japan.
There are only a few toe strap makers who we have trusted over the years. MKS laminated suede straps that do not stretch, and are finished with double riveted stainless steel buckles that grab the suede with that trusted feeling.
We feel lucky to be able to make a batch of these legendary straps and celebrating them on the streets as they are phased out of the velodrome. We want them to continue to exist so we offering this collaboration today!
$110.00