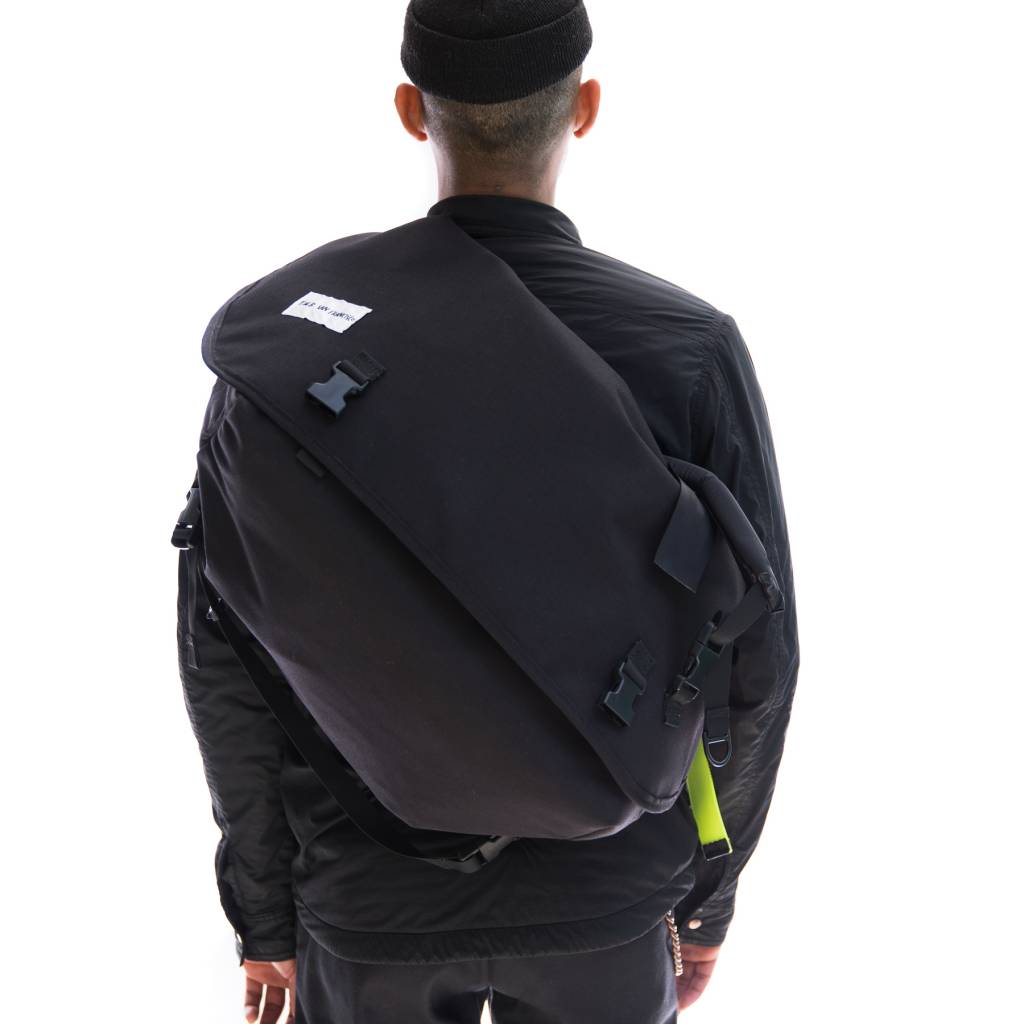 TMB Large Sling Bag
We currently have 2 large TMB sling bags. One Navy with Orange Liner, and one Black with Orange Liner.
Both have the new logo patch not like the ones pictured here. 
Trevor has a rich history as a messenger, and during his time on the road he was making bags. After a brief stint with Freight, he decided to create his own.
This work bag is meticulously well-crafted. The details show his experience as a courier and a bag producer.
$300.00