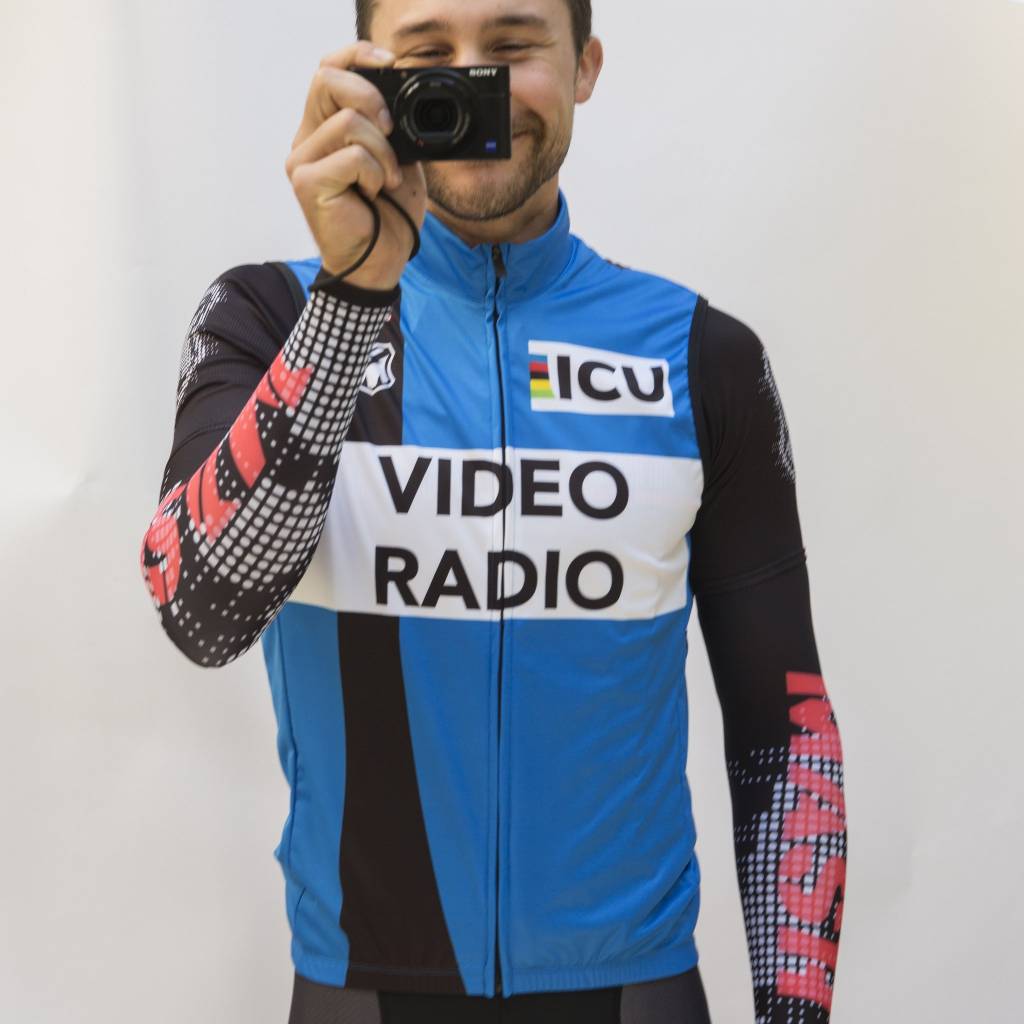 MASH ICU VIDEO VEST, Blue
Modeled after press credentials needed to shoot photo at UCI events, these Castelli wind vests might help you get a closer shot at the action. Wind stopper, full zip, with pass through to jersey pockets. No castelli logo, that was the first batch.
Vests fit true to size. Double zipper just like the jacket.
$140.00