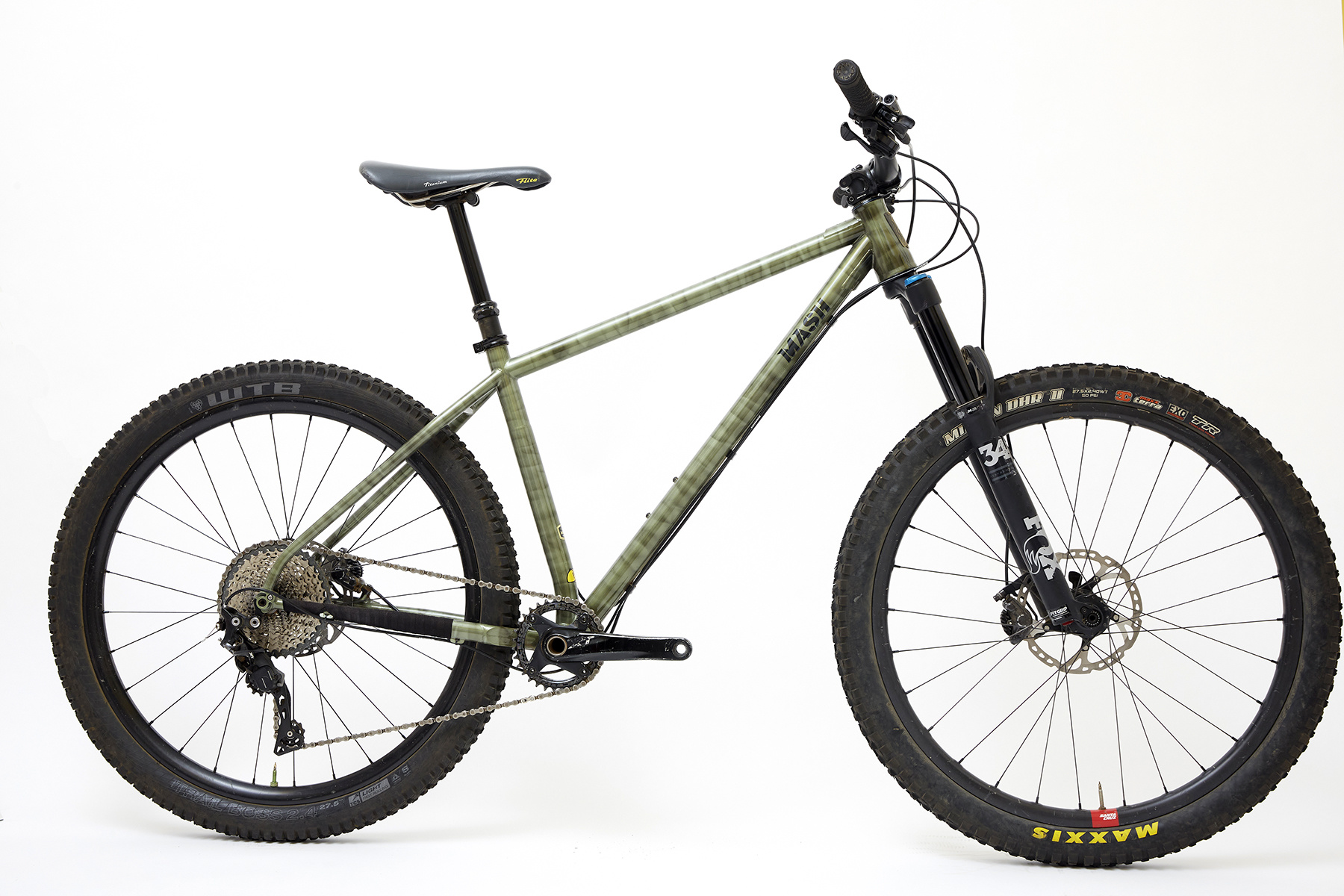 MASH Steel Hardtail Frame
This frame is in the middle between XC and Aggressive bikes, a great trail hardtail, nicknamed the Rockbanger.
It's made from double butted 4130 steel, built to not be the lightest bike, but supple and super fun. Born partly from bmx brains, and you can see it all the way down to the gussets. It's as simple as these bikes get, and can use the Phil Wood Eccentric BB if you want to run it as a single speed.
420 chain stays keep it springy, and fun for manuals.
XS - L are built for 130-140 travel forks.
XL is a 29r, built for 120-130 travel forks.
Or you can build it rigid with a travel adjusted carbon or steel fork.
Suggested sizing, but you may prefer a bit bigger or smaller frame.
XS: 4'11 to 5'3  or 149.86cm to 160cm
S: 5'3 to 5'8 or 160cm to 172.7cm
M: 5'8 to 5'11 or  172.7cm to 180.3cm
L: 6ft to 6'2  or 182cm to 187cm
XL: 6'3 to 6'5  or 188cm to 195.5cm
31.6 Internal Dropper length suggestions:
XS- up to 150 mm dropper
S up to 175 mm dropper
M: up to 200 mm dropper
L: up to 230 mm dropper
XL: up to 240 mm dropper

The bike is compatible with 2.3 to 2.5 27.5 tires depending how you want it to feel. We have been loving 2.4 27.5 on them. The XL hardtail will fit up with a 2.2 max. Made in Taiwan.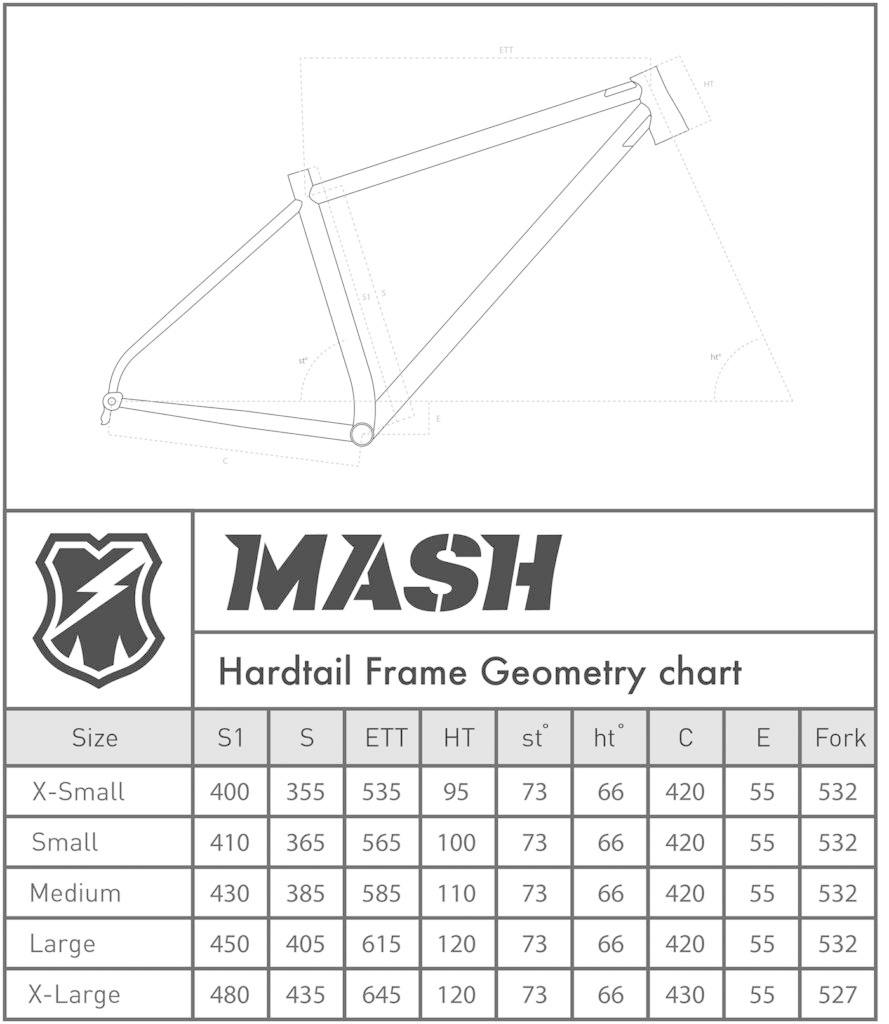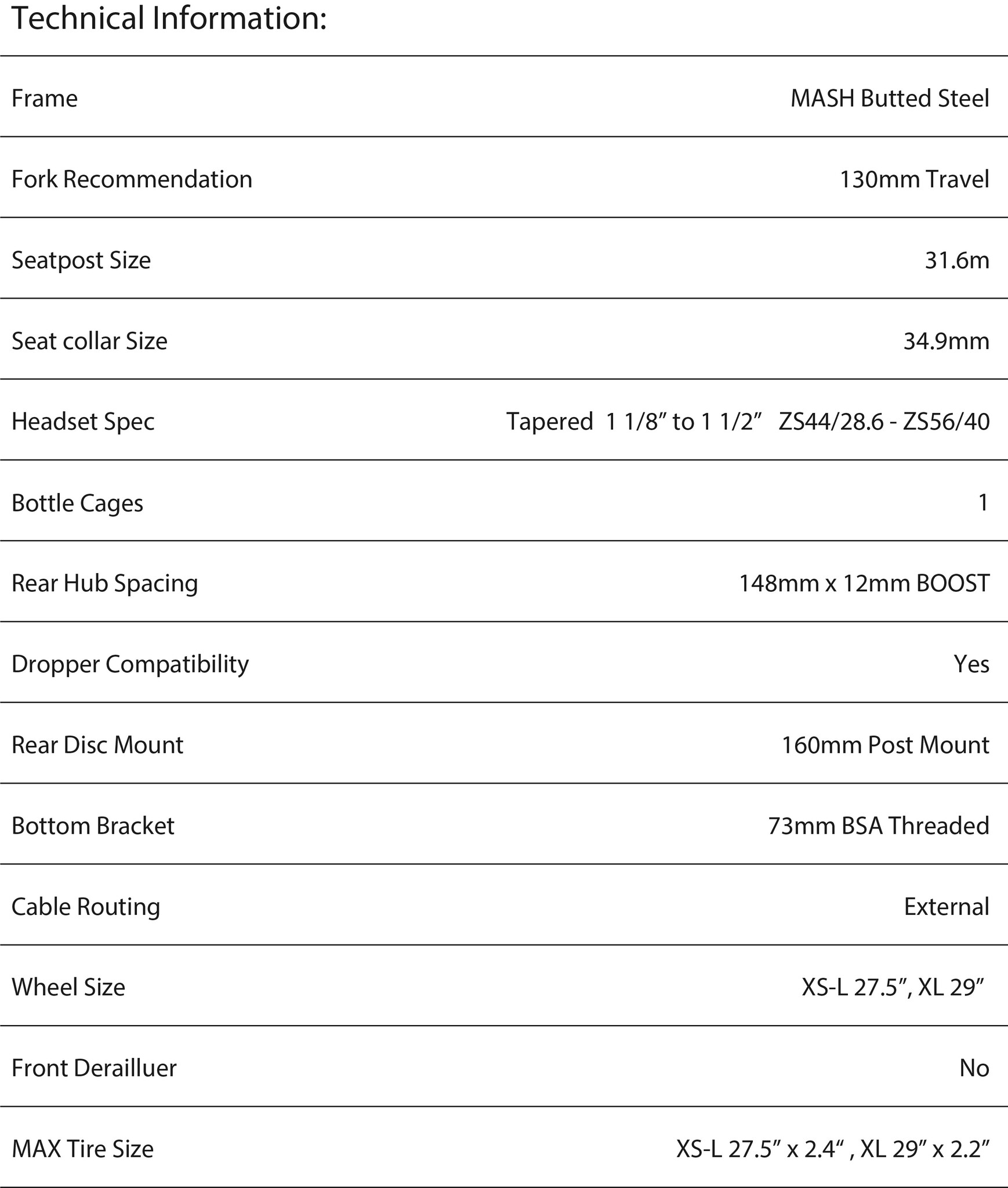 $925.00